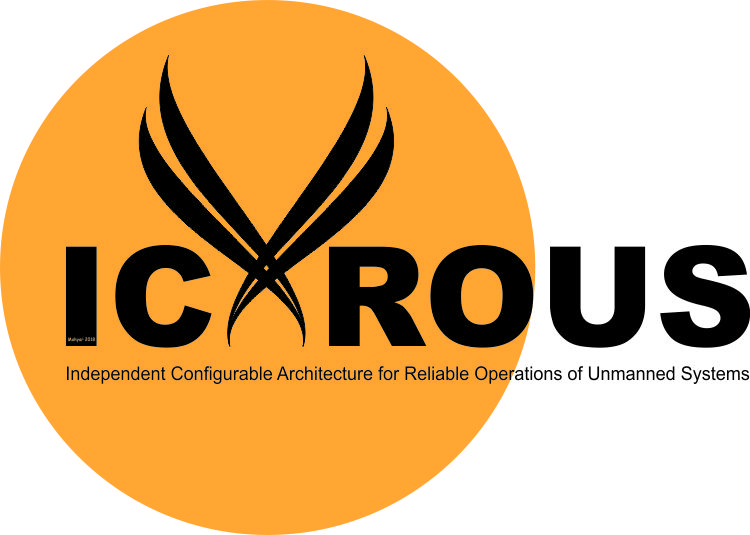 Independent and Configurable Architecture for Reliable Operations of Unmanned Systems (ICAROUS) is a software architecture that enables the robust integration of mission specific software modules and highly assured core software modules for building safety-centric autonomous unmanned aircraft applications. The set of core software modules include formally verified algorithms that
detect, monitor, and control conformance to safety criteria;
avoid stationary obstacles and maintain a safe distance from other users of the airspace; and
compute resolution and recovery maneuvers, autonomously executed by the autopilot, when safety criteria are violated or about to be violated.
ICAROUS is available under NASA's Open Source Agreement from GitHub

. See ICAROUS promotional video (2016).
Publications
*The ICAROUS logo was designed by Mahyar Malekpour (NASA).

The tag identifies links that are outside the NASA domain